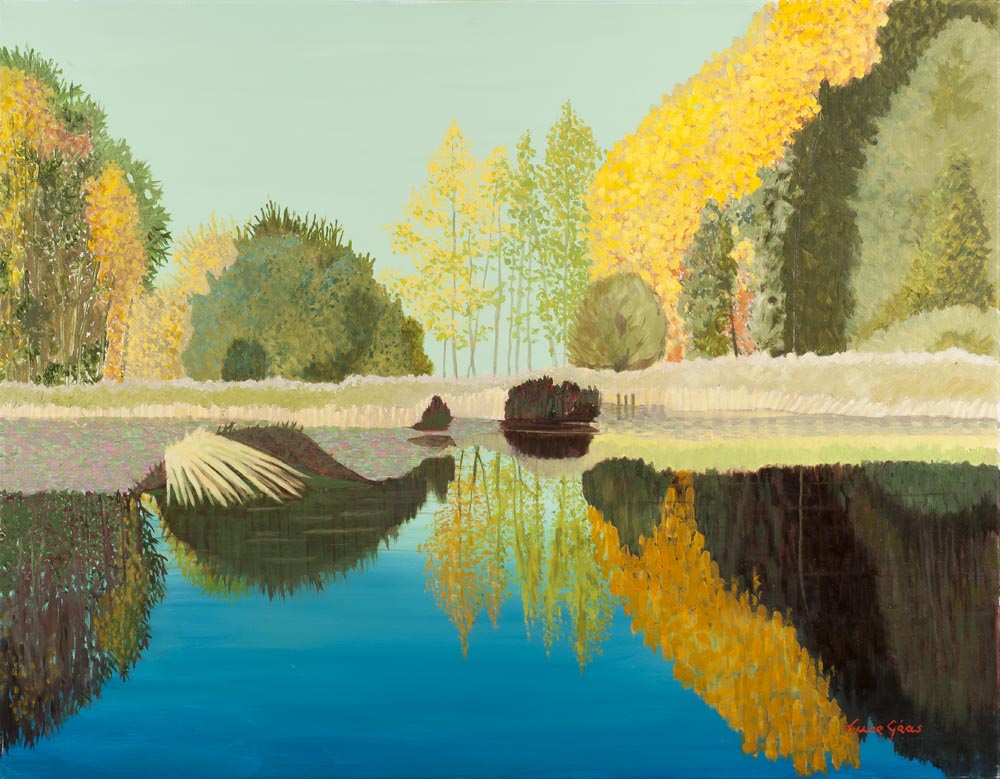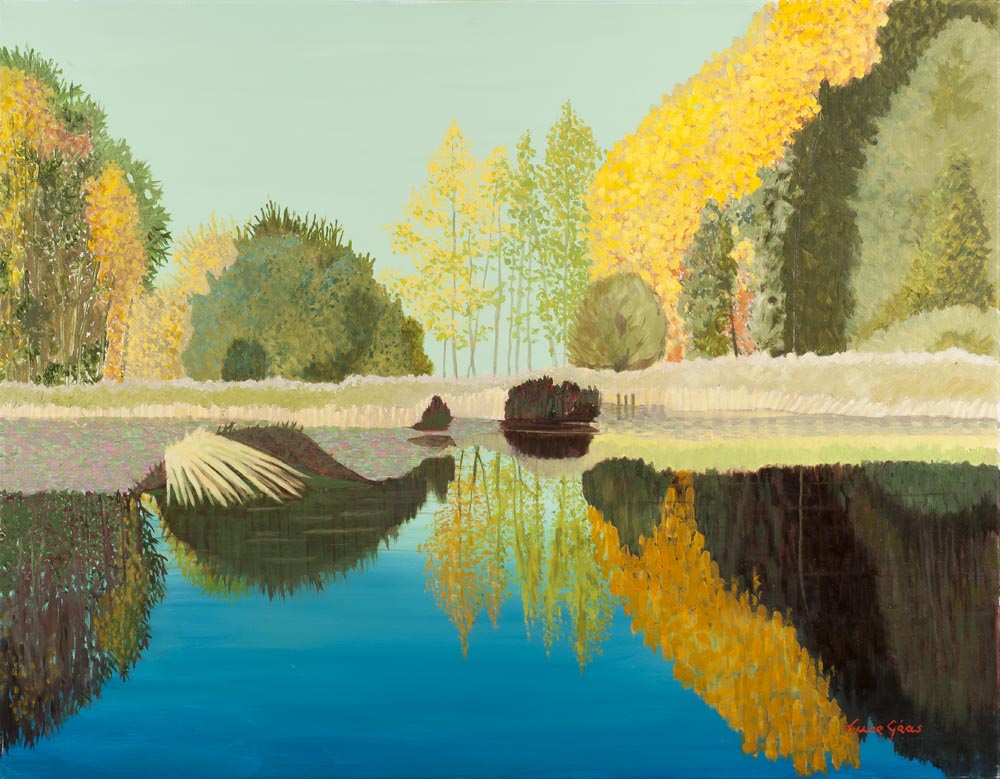 Private View: Wednesday 14th September 6pm - 8.30pm
Nestled amongst the olive trees, vineyards and cypresses, red-tile roofs appear; you hear the screech of cicadas and breathe the sweet earthy scents of wild thyme and lavender. Oleanders bloom along the highways against a backdrop of austere, sun-filled landscape. The unique clarity of light gives an incredible depth and sharpness to both natural and man-made forms, intensifying their colour and warmth and casting dramatic shadows. This is Provence. It is hard not to find inspiration in such a region.
Born in Provence and having been inspired and influenced by the countryside surrounding her family farmhouse, Luce Géas paints her emotional response to these beautiful scenes that are so familiar. Working in oils, each mark of the palette knife on the canvas is made with confidence and certainty, creating beautiful texture and strong composition. Increasingly fauvist in style, Luce presents simple shape and form with lively, explosive colours that convey the spirit of place or subject with energy and vivacity.
Despite her childhood passion for painting, Luce has graduated to Agrégée de l'Université from the Sorbonne and has an MSc from the London School of Economics in Political Science. She then went on to lecture at the LSE until she retired to concentrate on her painting, working in both Provence and her London studio. In 2010 Luce was awarded the Légion d'Honneur, France's highest honour following a distinguished career both professionally, socially and artistically. Luce has exhibited extensively and has many loyal followers. We are delighted to be showing her work once again at Highgate Contemporary Art,
View Event →